Shop Products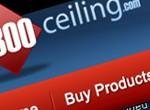 Visit us: www.1800ceiling.com
1800Ceiling.com is an online company offering products to solve ceiling restoration problems. Whether you are a homeowner, business owner or property manager, we can help you find a solution to your ceiling problems. We sell products to control ceiling leaks such the Inbrella, Ceiling Leak Diverter, Versi Tarp and our Roof Leak Tarp. We sell Ceiling Armor for rusty ceiling grid systems in kitchens and dishwashing rooms. We also carry a full line of Plastic Ceiling Diffusers and Plastic Return Vents and Plastic Grilles for high humidity areas. Our Poly-Pro Tape works perfectly in the 3m Dual-Tac Dispenser. Even though it is not the original Dual Tac Tape, it works just as well. We also have a solution for diverting and deflecting cold air from ceiling air conditioning diffusers and vents. Try our Air Diverter and Air Deflector products.
We offer our ceiling cleaning and ceiling restoration products at retail for the do-it-yourselfer, however, if you need further installation assistance please visit receilit.com or contact info@receilit.com, and a ceiling specialist will be happy to assist you.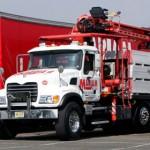 Visit us: www.marjam.com
MarJam Supply Company was founded in 1979, with the purchase of a warehouse in Greenpoint, Brooklyn, a few thousand dollars in assets and the mission of providing a highly specialized and customer service driven distributor of lumber, plywood and other building materials to the trade. Since the beginning, MarJam has experienced continuous and sustained growth. MarJam now operates 33 "super centers" in 12 states that serve the entire East Coast states of the U.S. and is one of the most respected businesses in the competitive construction supply industry in the United States. We owe this growth to the loyalty and repeat business of our valued customers. Despite our growth, we have made sure that the individual attention that made our reputation at our beginning is just as big a part of what drives every one of us at MarJam every day.
MarJam sells acoustical ceiling systems, doors and frames, windows, roofing, siding, flooring, insulation, tools, hardware, equipment, wall systems, lumber, plywood, adhesives, masonry and specialty items to builders, contractors, architects, engineers, the government and the public.
Visit us at: www.hempsteadbuildingsupply.com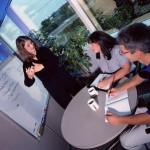 Metro New York and Long Island Acoustical and Suspension Ceiling Products supplier. We remain dedicated to our customers by offering them the best customer service available in the industry. Our experienced sales team is always ready to go the extra mile. Available to meet with you at your office or job site we are ready to help you plan any project.
You can also count on us to offer assistance and support at client presentations. Let us help you show your customer that you are the right choice for the job. To us you're not just a customer, you are the most important part of our business and your success is our success! Other companies may offer similar products but our services are the best. Like our motto says, "We're In This Together."
Visit us at: www.toolking.com

ToolKing.com is committed to delivering the best selection of products and services at the lowest possible prices to our valued customers. Internationally renowned as a tool resource, ToolKing.com is a favorite among Internet shoppers, ranking in the 'Top 50' several years in a row.
Nestled in the foothills of Colorado just west of Denver, Colorado, the brick and mortar Tool King store is staffed with knowledgeable employees who are woodworkers, craftsmen and contractors themselves.  The staff offers their expertise to the consumer to help them make an educated decision on their tool purchase.
Visit us at: www.kamco.com

Kamco Supply is one of the largest commercial/residential building material suppliers in the New York Metropolitan area. For more than 65 years Kamco Supply has delivered first class service. We take pride in our diversified customer base. Whether you are a small or large general contractor, subcontractor, developer, hospital, university, religious institution, educational facility, etc. we will satisfy your building supply needs.
Visit us at: www.elima-draft.com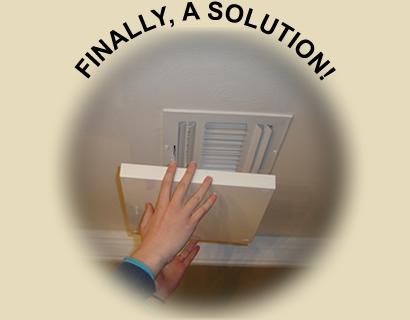 Is your home as air tight and energy efficient as it can be? Renovating your home with costly new windows, storm doors and insulation are important energy saving solutions; however if your registers are not Elima-Draft® covered then you're not completely covered.Elima-Draft® Covers are the solution to the age old problem…heat loss and cold drafts escaping from your A/C vents and registers during winter months. Our Elima-Draft® covers were designed with comfort in mind. They install in seconds and require no tools.
Visit us at: www.globalindustrial.com

Our company, Global Equipment Company Inc., conducts business under the names Global Industrial, Global Industrial Equipment and Global Industrial.com and will be referred to as "Global Industrial" or "Global" throughout the website. Global Industrial* is a subsidiary of Systemax Inc., a Fortune 1000 company, listed on the New York Stock exchange (SYX). Our world headquarters is located in Port Washington, New York.
For over 60 years Global Industrial has been an industry leader providing private label and brand name industrial equipment and supplies to businesses throughout North America.
We carry over 1,000,000 industrial, material handling and business products that are sold through our website, corporate sales people and full color catalogs. We are constantly increasing our product offerings to meet the diverse and changing needs of our customers. Our customers include small to large corporations, institutions and government agencies as well as consumers.